Masques en Scène presents its third festival of masked theater this summer in Ardèche, in the scenic medieval village of Alba la Romaine.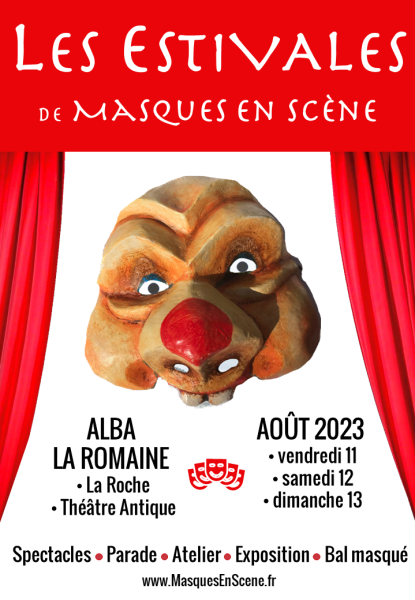 The evocative power of masks in theater
In Asia, the mask is still considered a sacred art that reveals the unspeakable. In the West, the very word mask is synonymous with concealment and deception, and, in recent times, health protection. This semantic phenomenon is ingrained in people's minds and greatly hinders the use of masks in theater. This is a great pity because the universe of the mask, as vast as the world, contains treasures from an ethnological, historical, philosophical, aesthetic and theatrical point of view.
Masques en Scène wishes to rediscover the evocative power of theatrical masks.
Masques en Scène aims to promote the richness of the theatrical mask.
The association was founded 6th August, 2020 by Claude Roche. He is supported by Carole Charpentier as secretary and Rebecca Okoroji as treasurer.
Masques en Scène offers you:
• Masked shows
• Mask-making workshops
• Drama workshops with mask
• Demonstrations of traditional theaters
• Mask exhibitions
• Conferences