A collection of images for previous events
Our 1st festival of masked theater in the scenic medieval village of Alba la Romaine.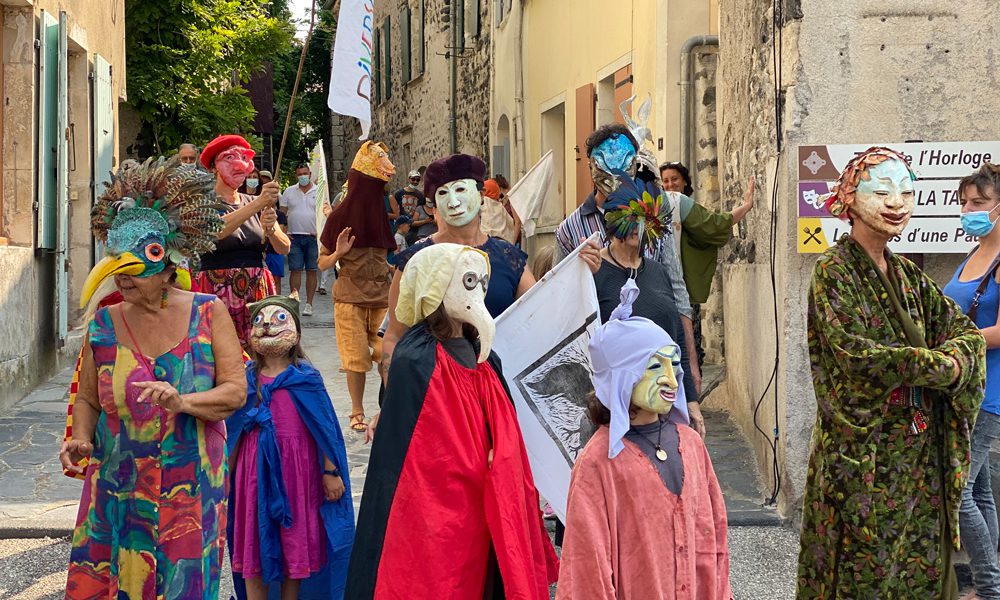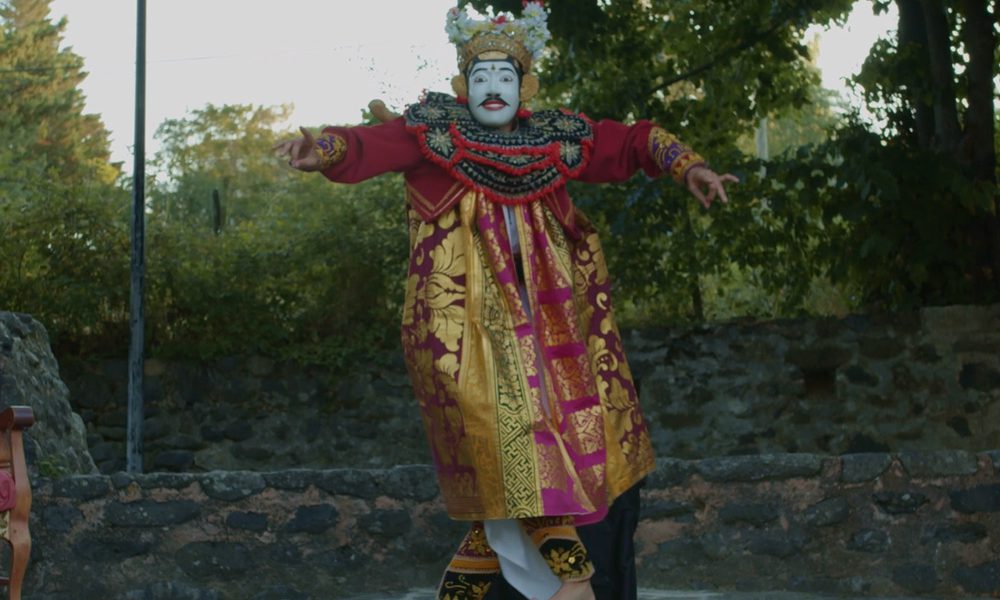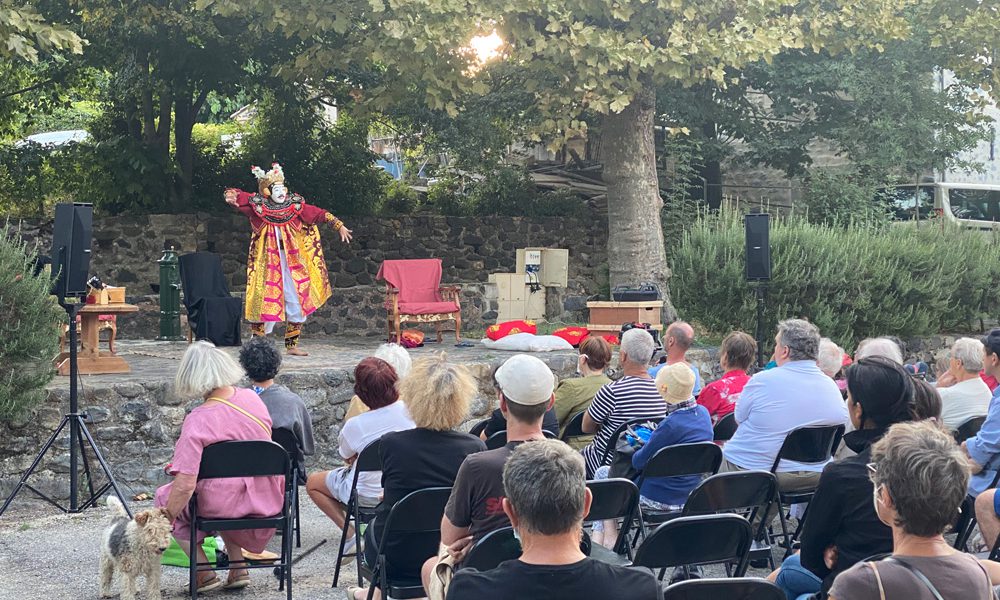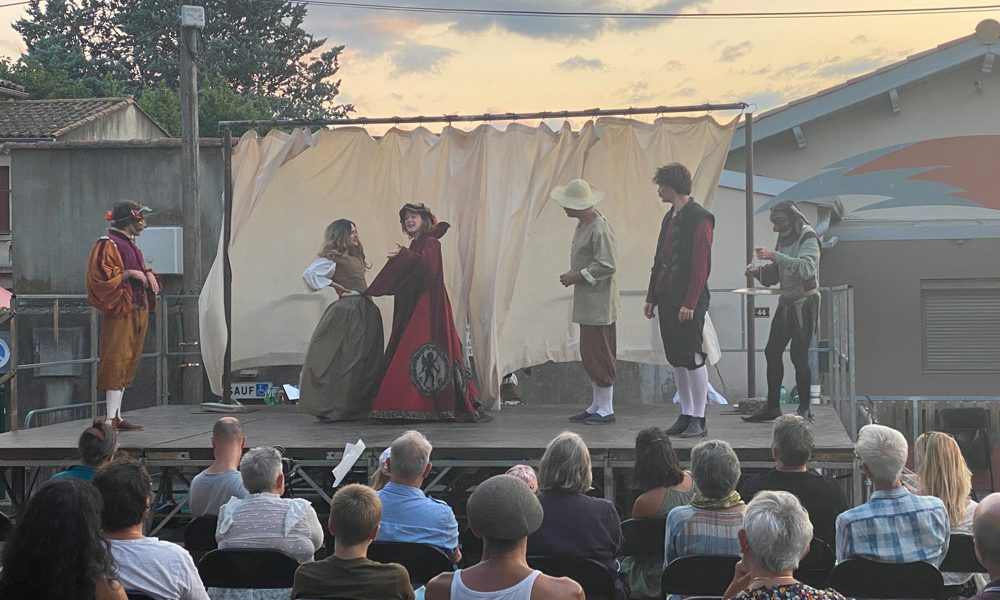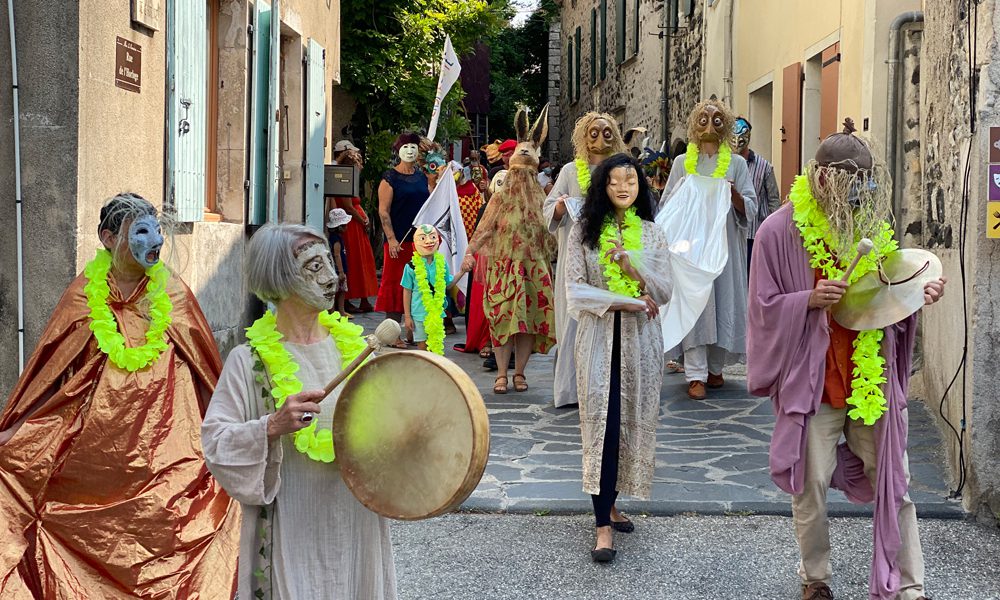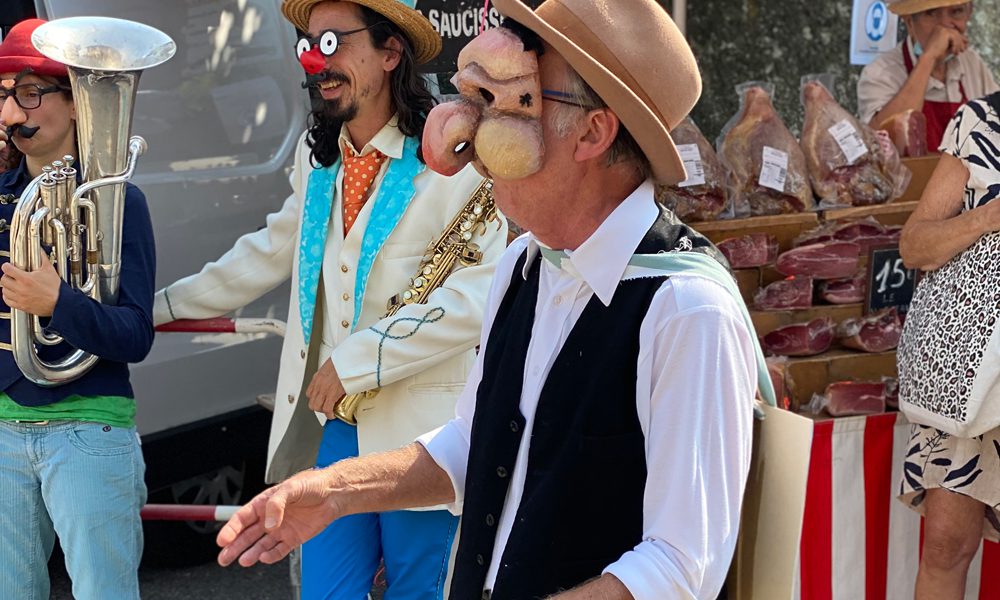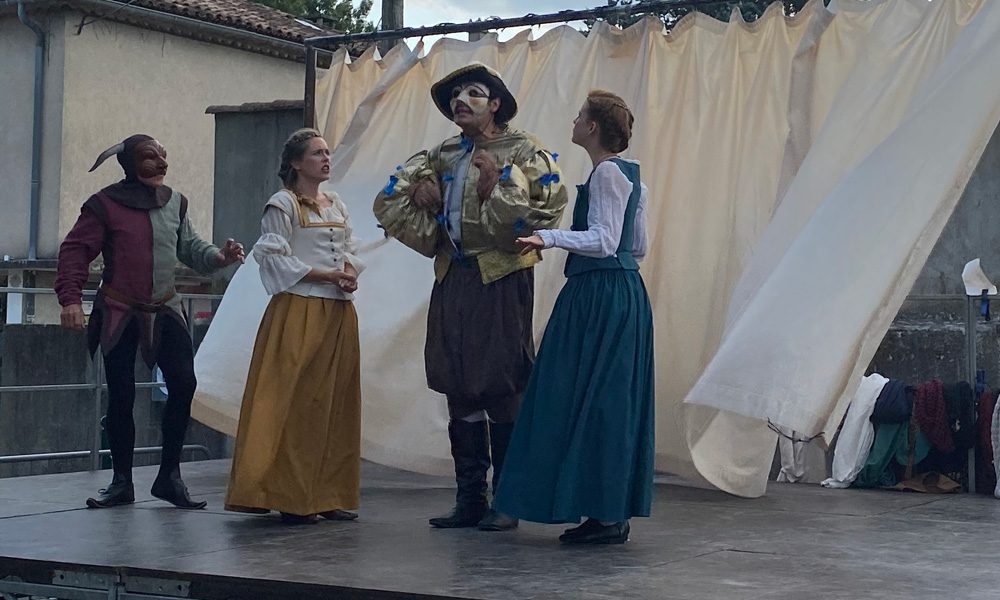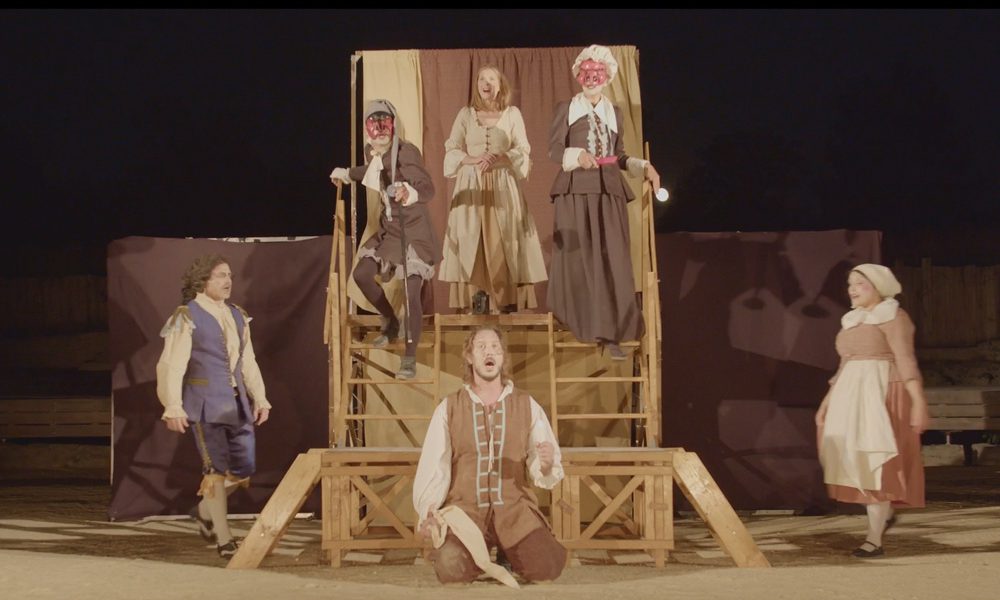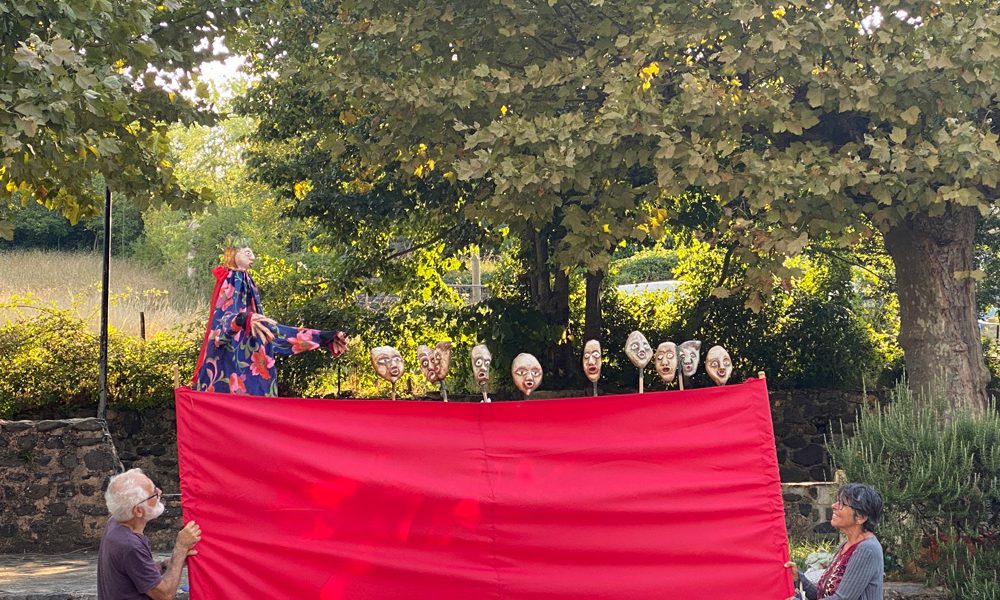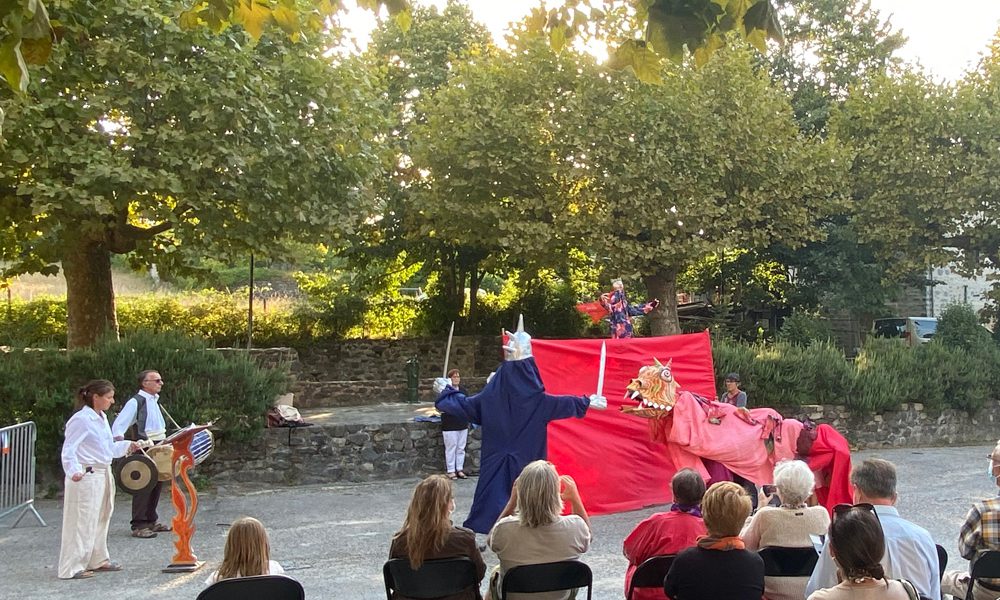 Charming fable by Peter Schumann, simple and accessible to all. With marottes and masks by Claude Roche and interpreted by the Masque en Scène team.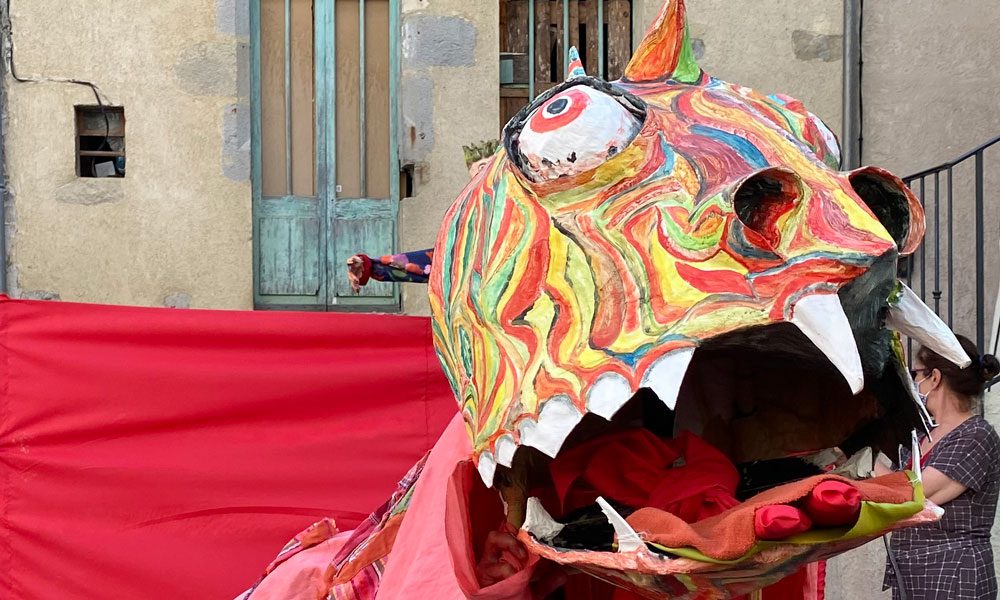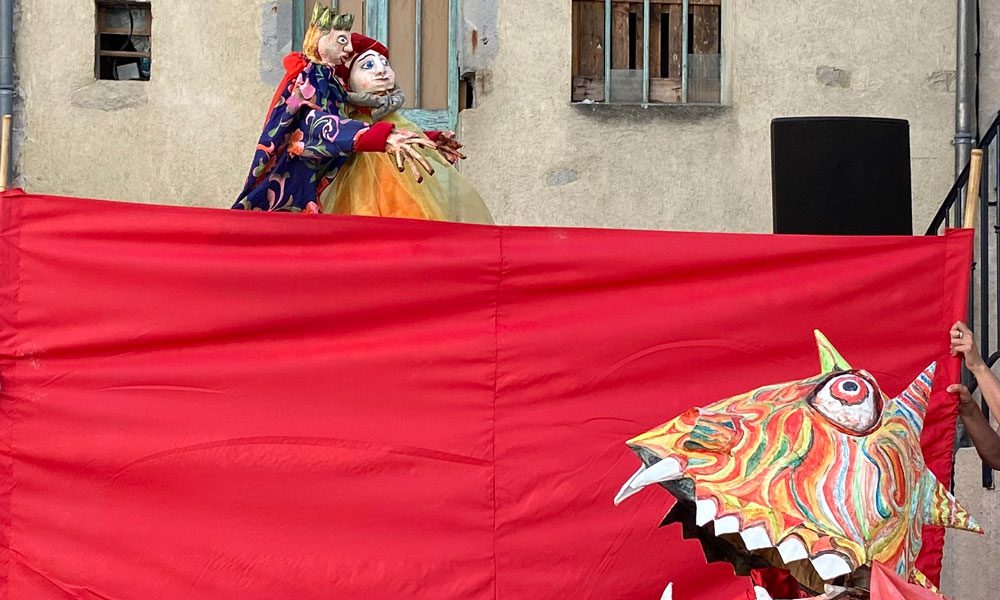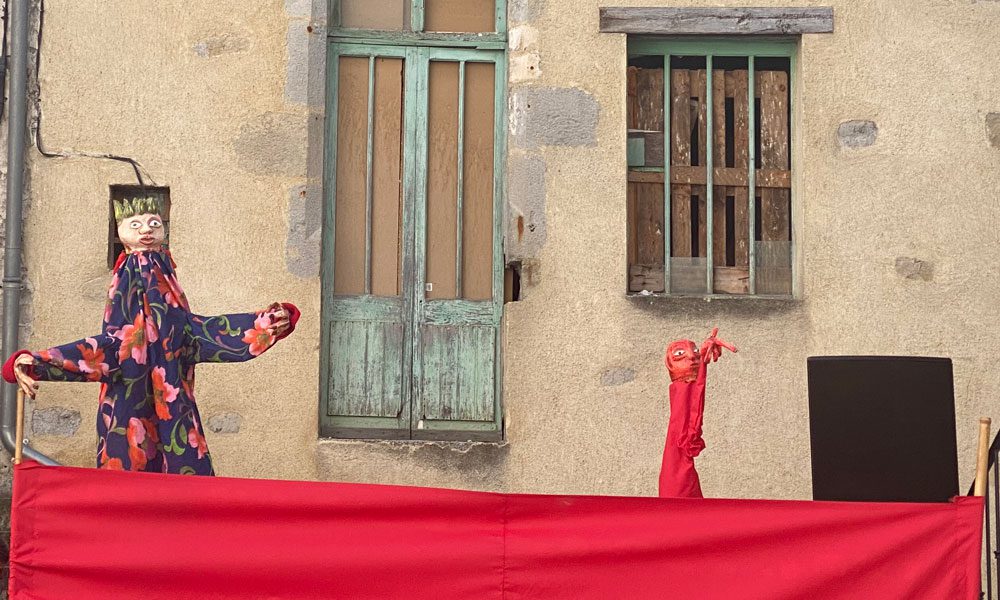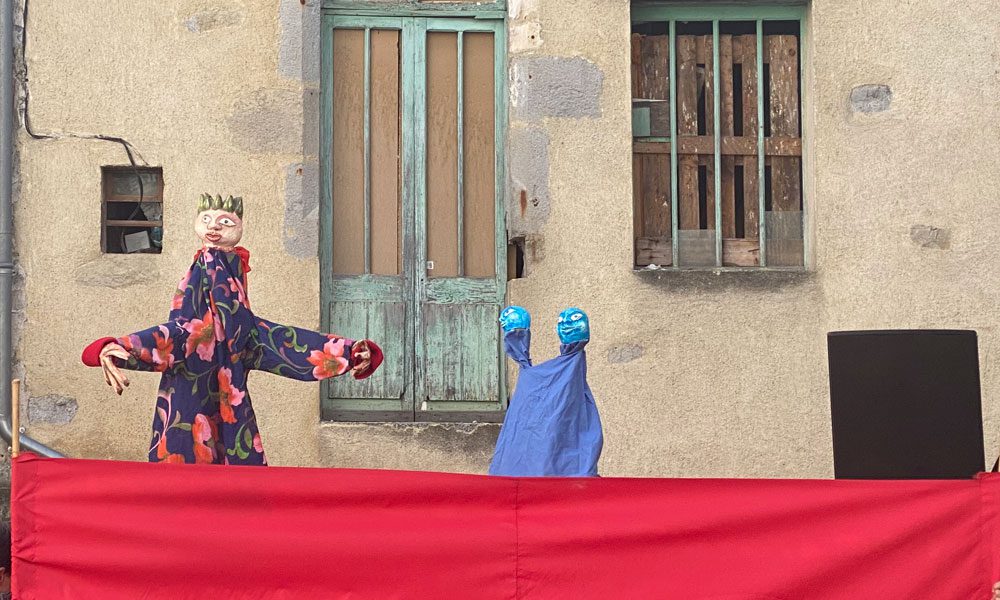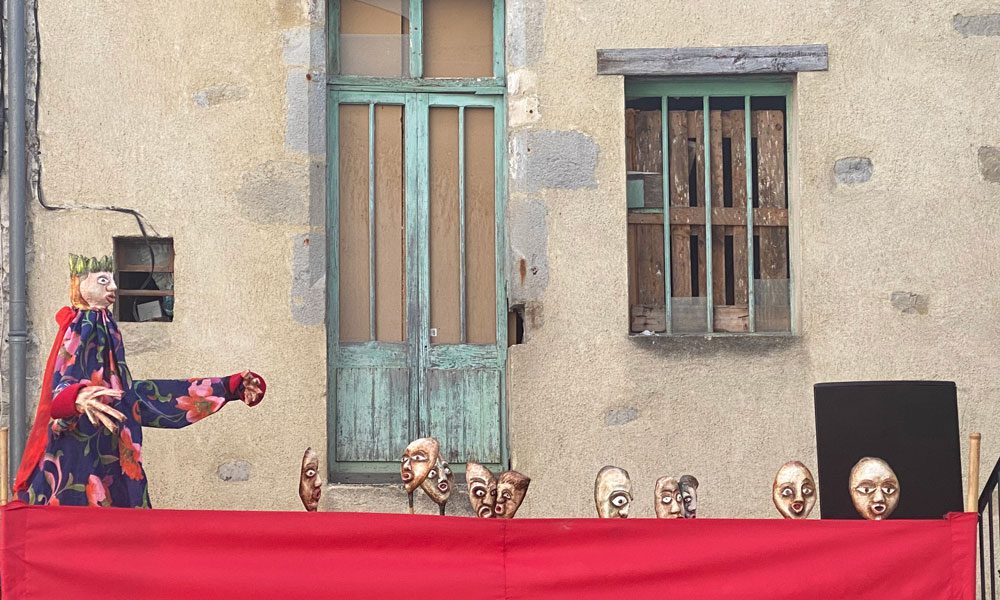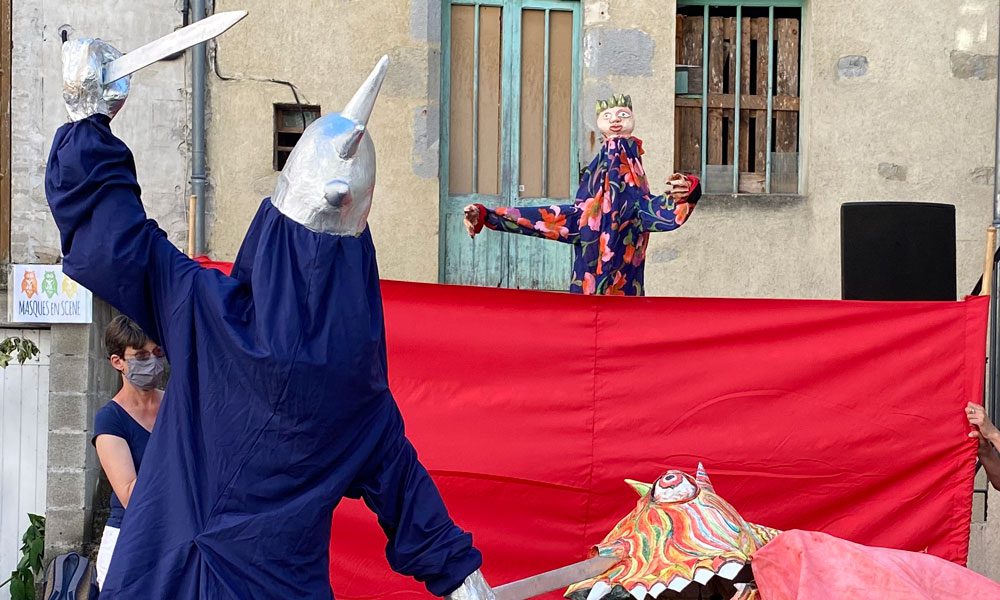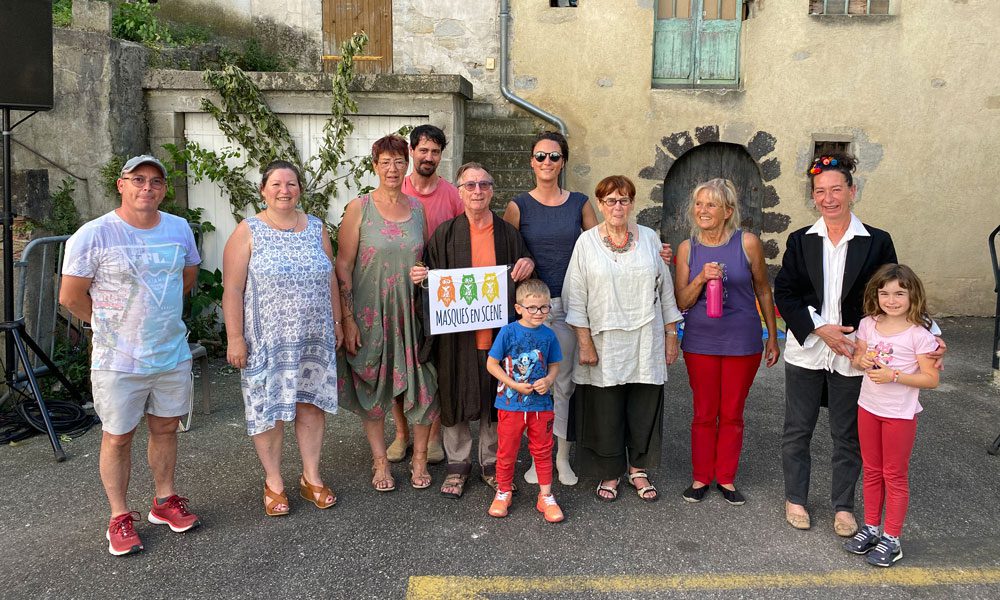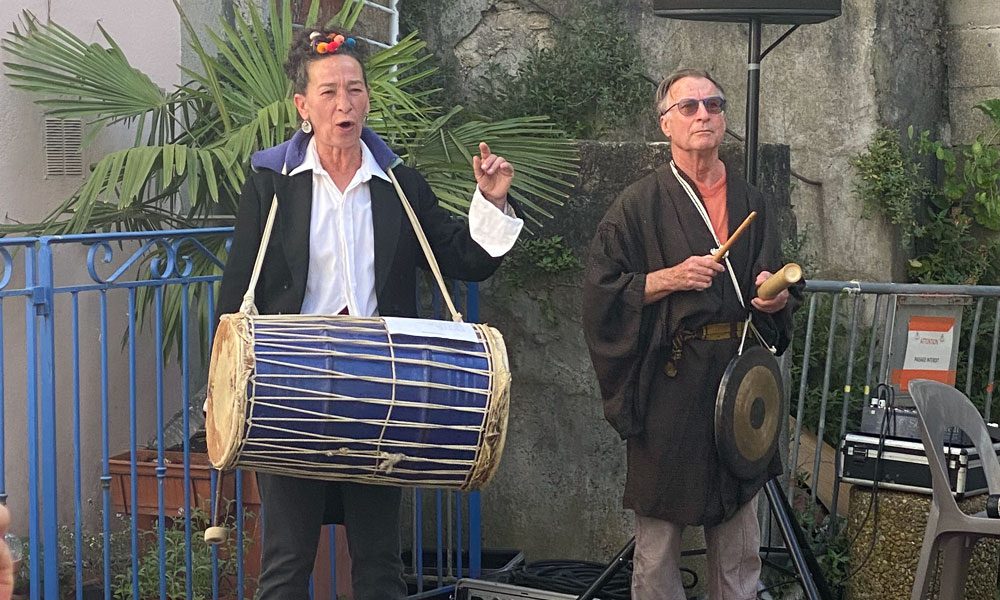 Claude Roche was instrumental in launching a play with more then 50 masks and 6 giant figures commemorating the 400th anniversary of Olivier de Serres.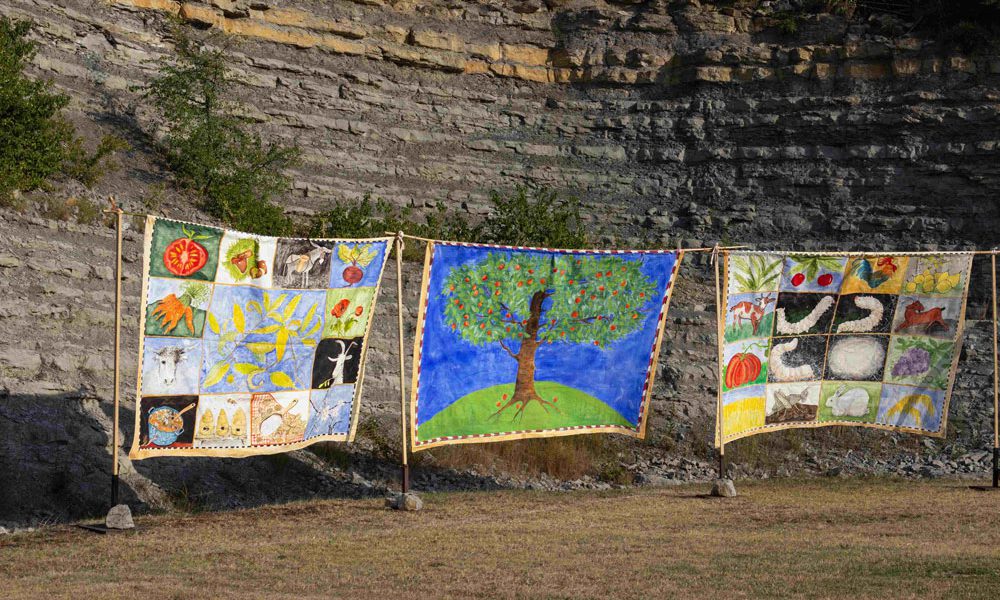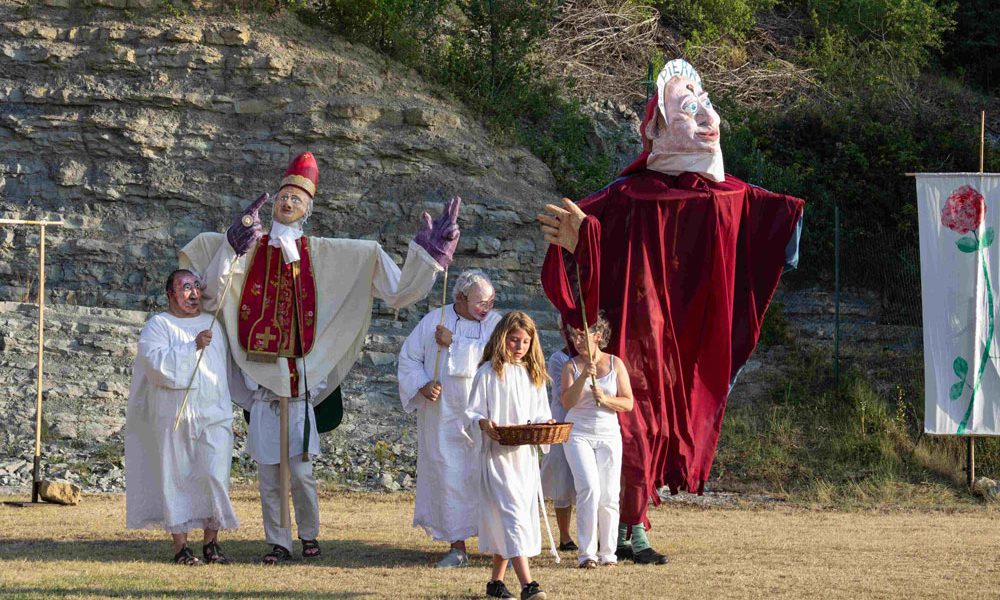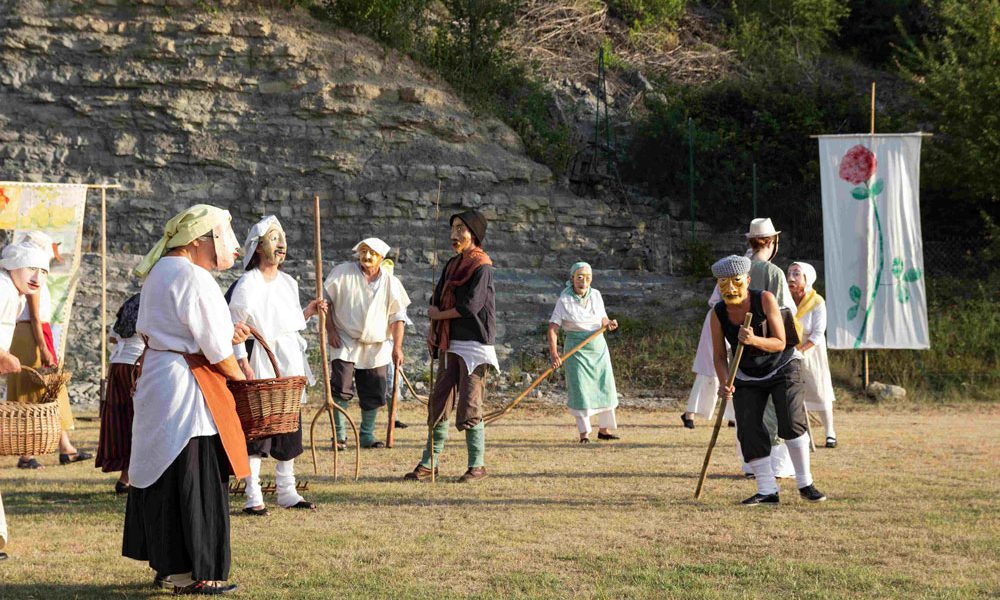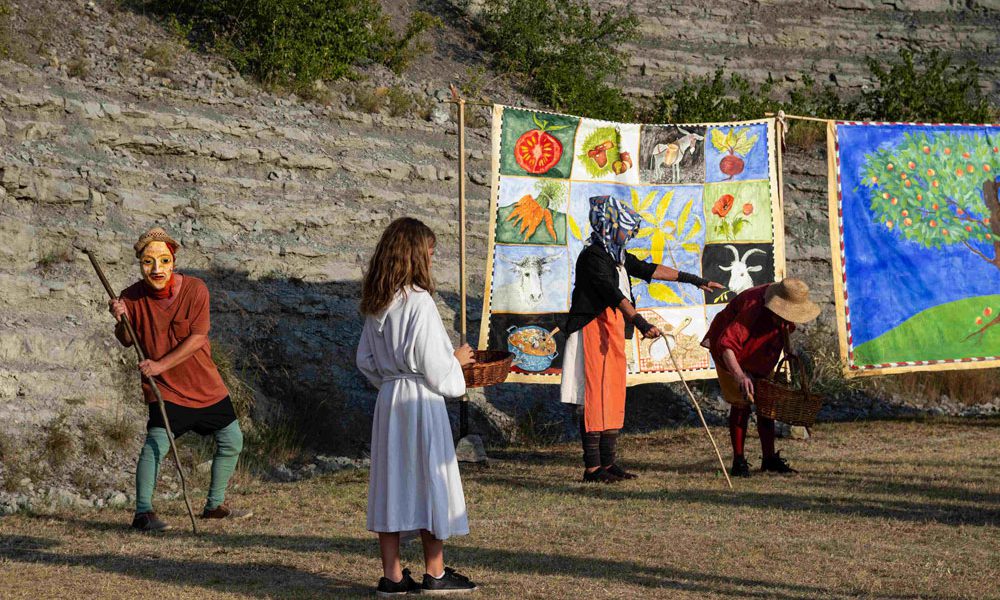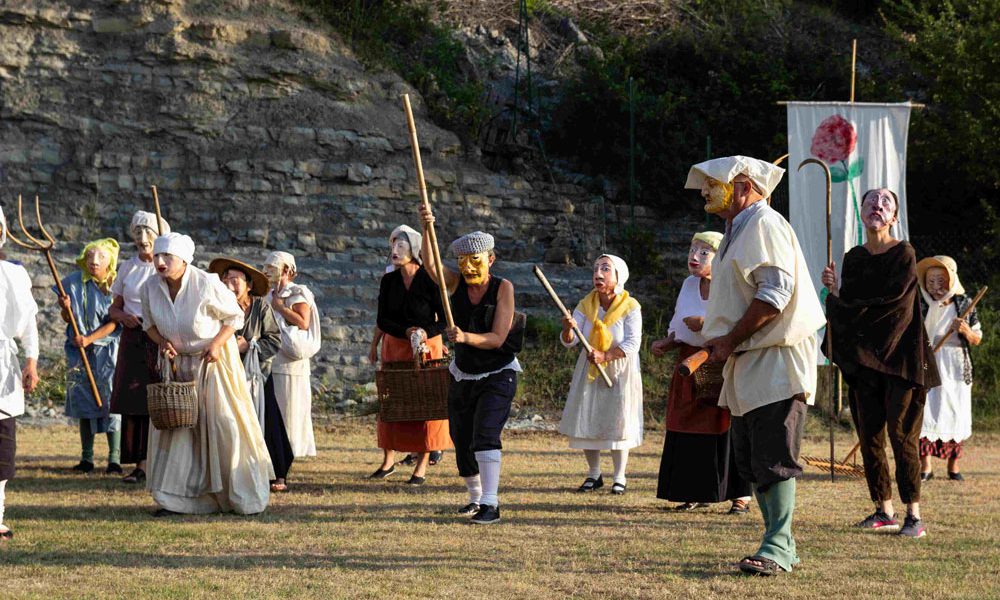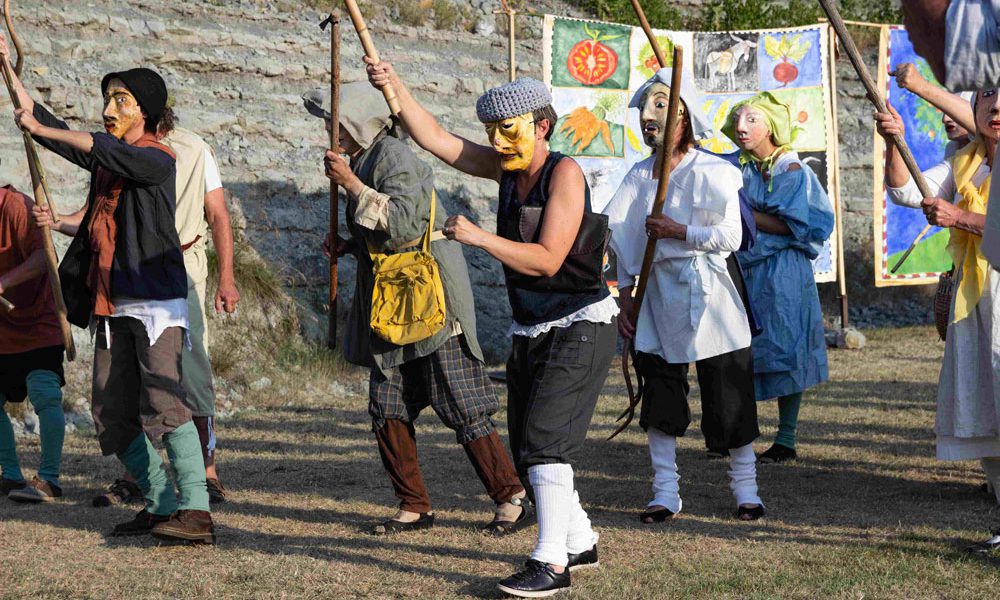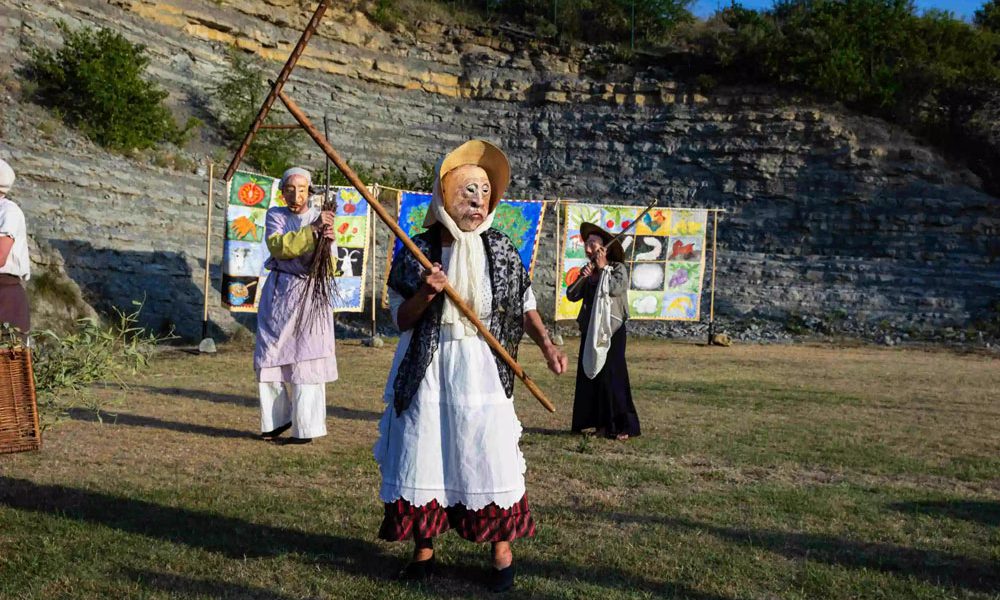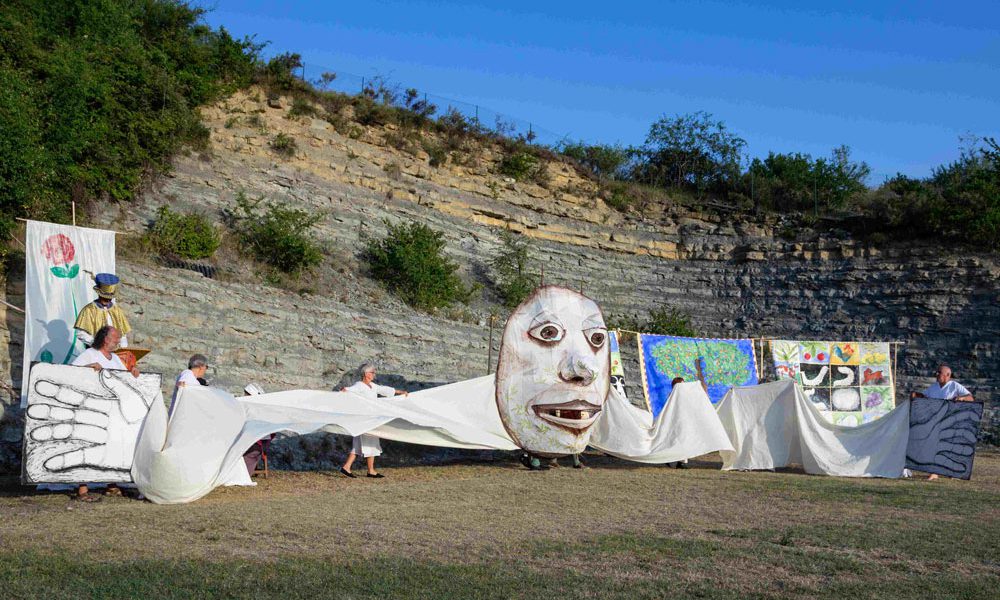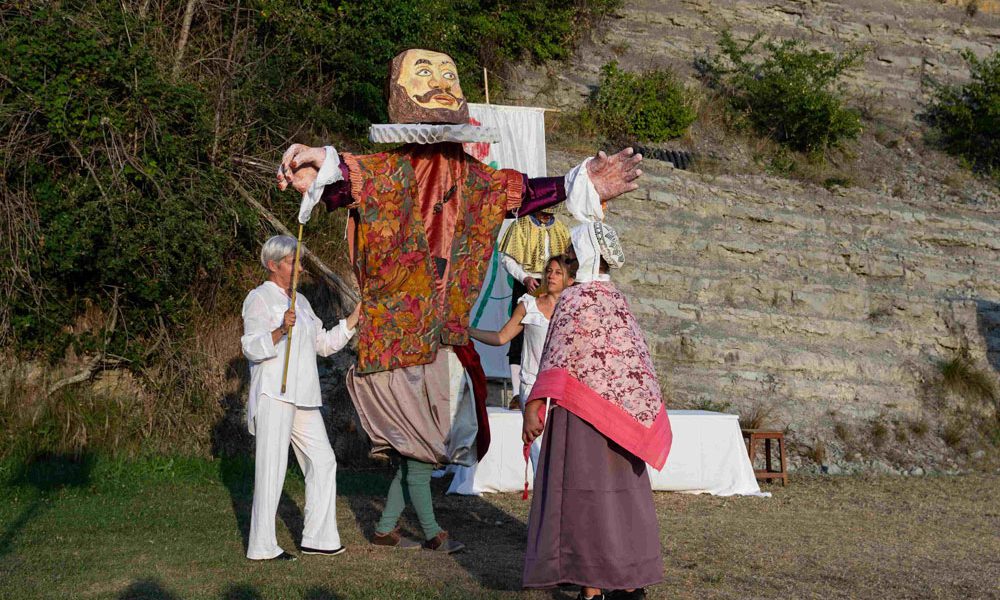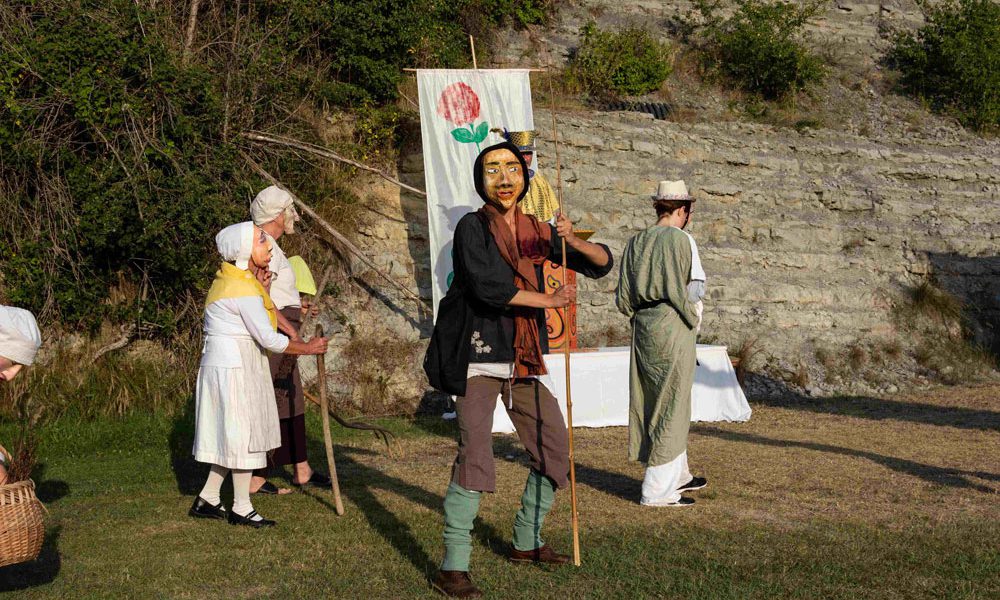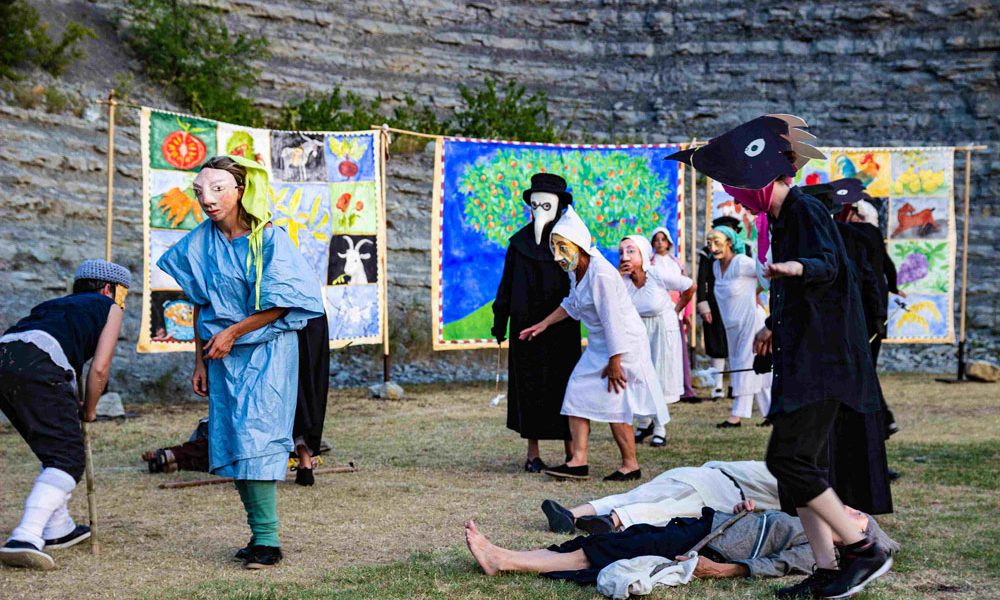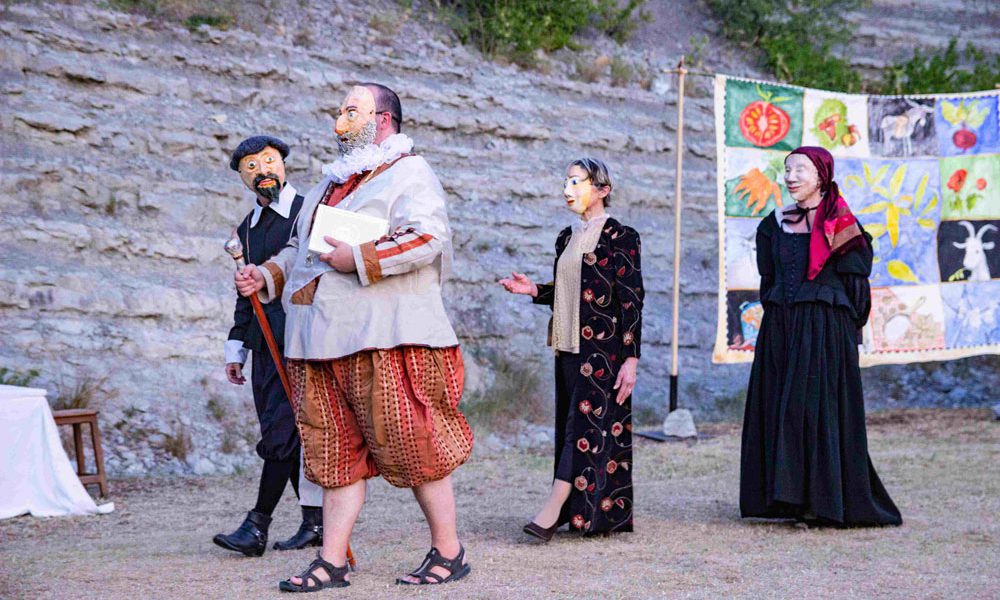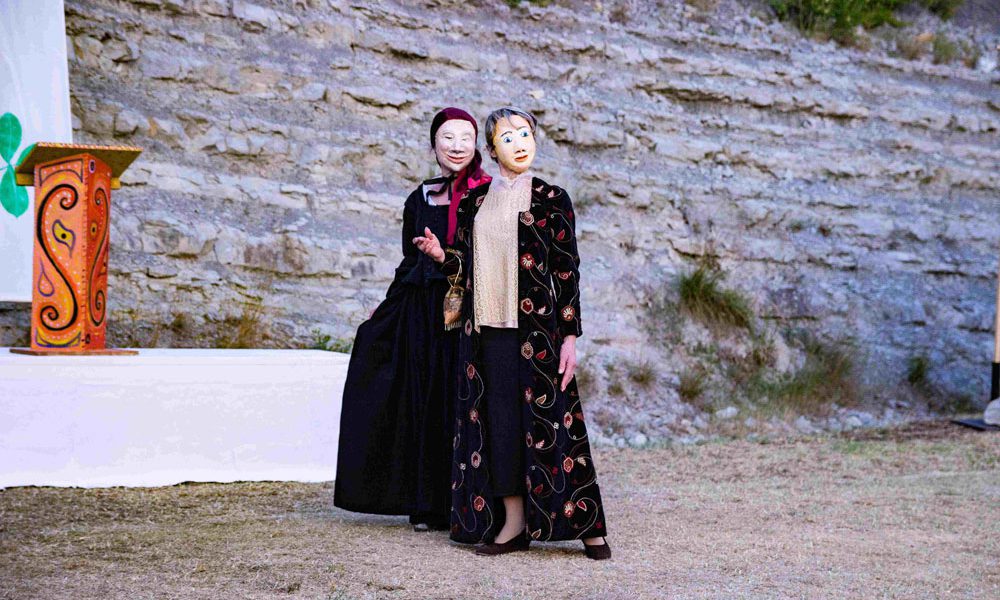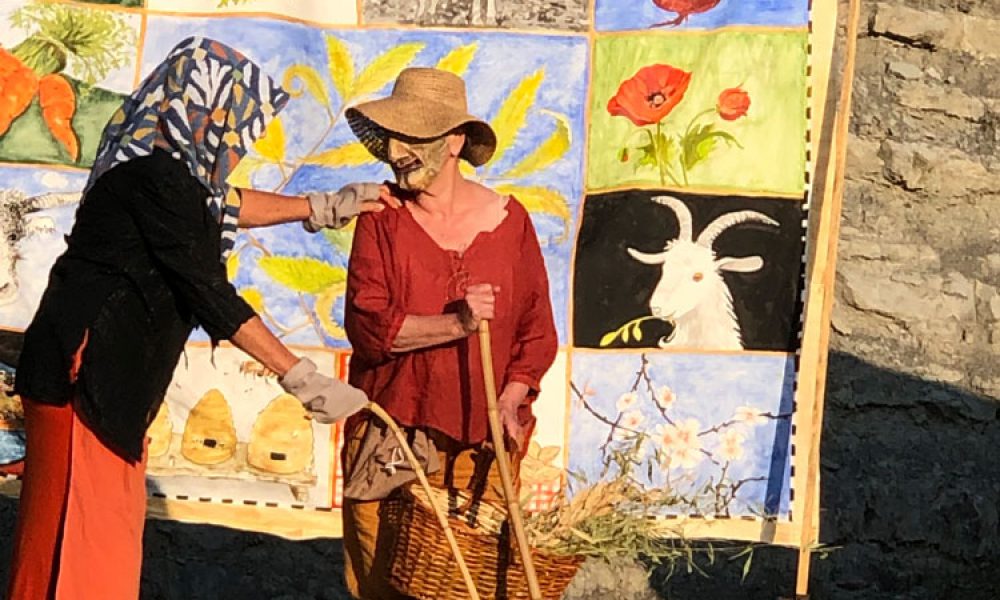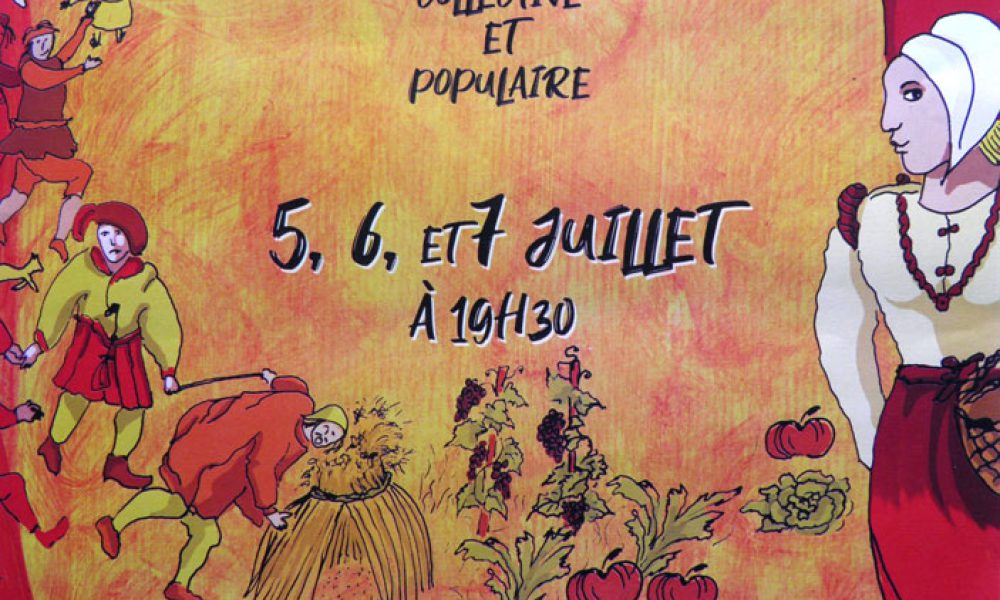 We are always happy for additional support of our efforts to promote masked theater and you can help in multiple ways.